The Wellpack Taper System
The Wellpack Taper, the tape applicator that is friendly to both users and the environment, has been the industry standard since 1986. It handles all qualities of tape and shifts automatically without the need for tools.
The tape can be applied with an accuracy of +/- 0.5 mm at speeds up to the maximum speed of the corrugator, providing consistently high production flow. The modular solution makes for easy expansion when demand grows.
It also saves on raw materials and limits waste by using less material to stabilise the tape's position than is necessary with comparable solutions.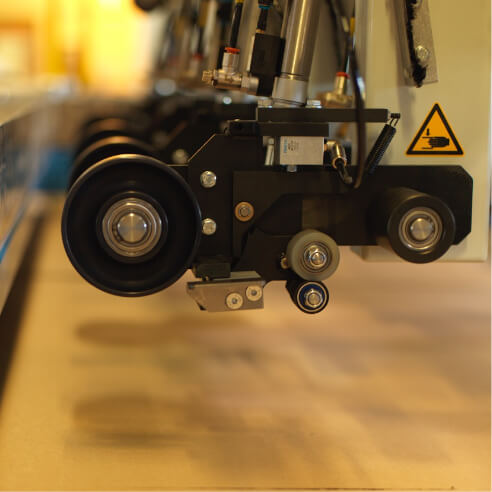 The Wellpack Unroll Stand
When you want to increase the value of your product range and offer your customers tape without yet securing the larger volumes.
The Wellpack Unroll Stand handles various types of tape, does not need to be connected to an overall control system, and is so easy to install that you can do it yourself.